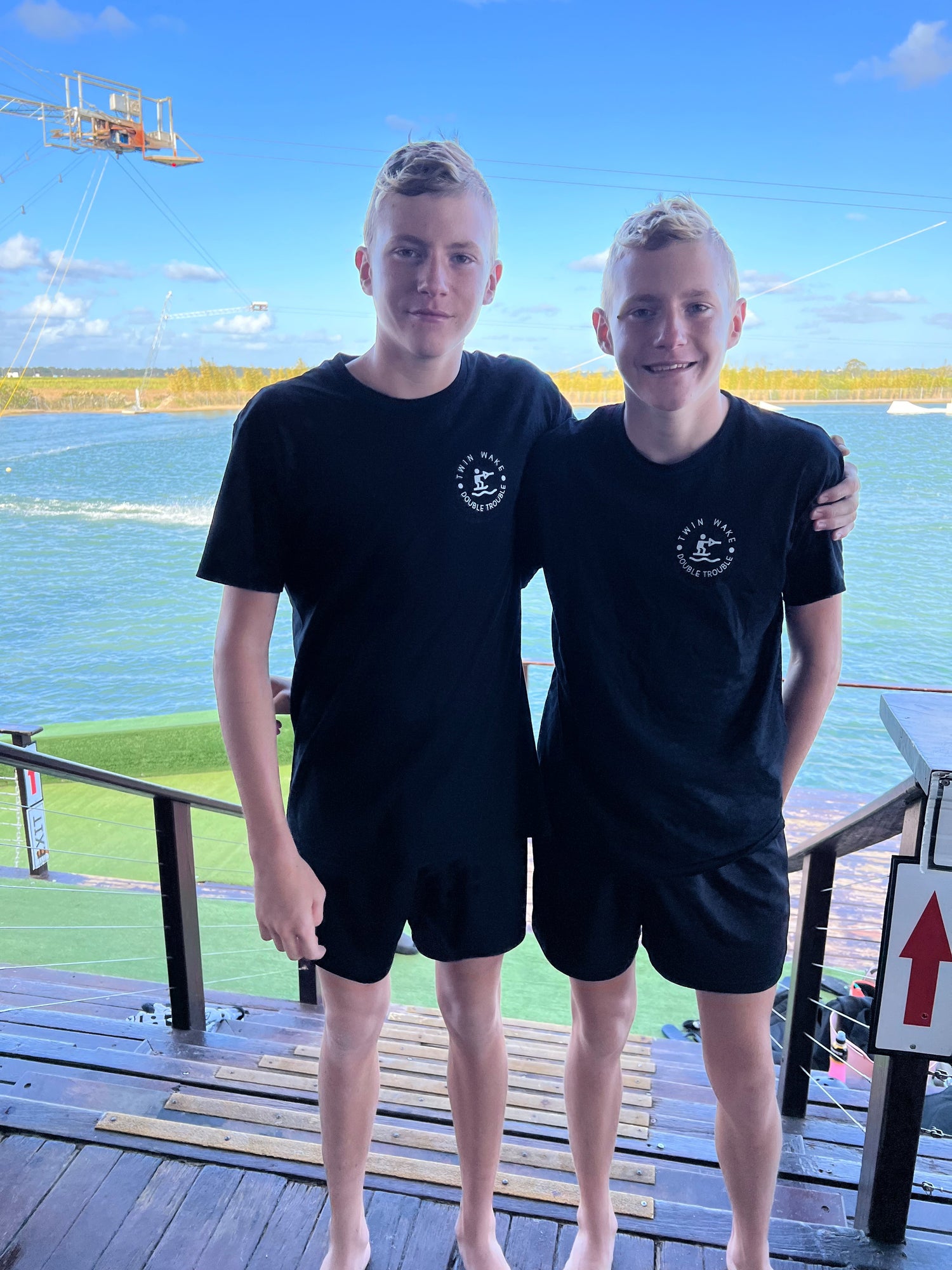 Who Are We?
Hey Everyone!
It's Riley & Hunter here and we wanted to let you know the story behind our brand...
We're 13yr old twins from Queensland, Australia. Wakeboarding is our biggest passion and because of this we decided to create a brand that combines sick designs with that wakeboarding flare, making for a business that allows us to share our love of wakeboarding with you guys! Family is so important to us and without them, none of this would be possible. We hope our brand can create a sense of community and bring people together sharing our love for wakeboarding with the world.
So, what are you waiting for? Grab your better half and.....
JOIN THE TROUBLE!